Azure Purewater Marketing Sdn.Bhd.
541, Jalan Mersing,
Kluang Baru,
86000 Kluang,
Johor, Malaysia.

07-7728868 / 7742868

07-7768878

Branch:
Lot No. 1-65, Tingkat 1,
Kluang Mall,
86000 Kluang,
Johor, Malaysia.
07-7763878
azurepurewater@yahoo.co.uk
Waterco W 250 & W300 MKII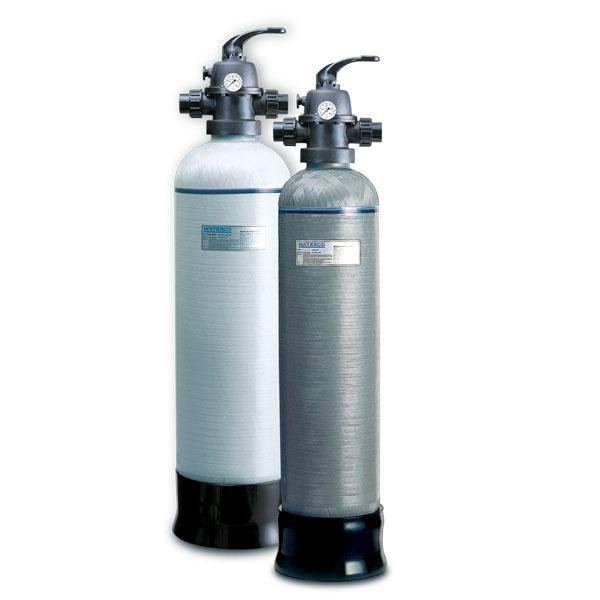 Micron W Filters
Waterco Domestic Filters And Softeners
Micron W filters are designed to provide clear water through your whole house. The filters redirect the incoming water supply through a bed of finely graded filter media. Micron W filters are capable of filtering out particles as small as 10 microns (0.01mm).
Minimal Maintenance

Cleansing the filter simply requires a turn of the filter Multiport Lever from the filter position to the backwash position. The flow of water is then reversed throughout the filter flushing the filter bed trapped contents out to the drain.
Strength and Durability

Micron W filters are constructed from a blow moulded inner shell of fibreglass reinforced polyester resin over wound with fibreglass filament. Waterco digitally controlled filament winding machine faultlessly winds continuous strands of fibreglass filament to create a strong filter vessel with refined consistency and superior quality.