Azure Purewater Marketing Sdn.Bhd.
541, Jalan Mersing,
Kluang Baru,
86000 Kluang,
Johor, Malaysia.

07-7728868 / 7742868

07-7768878

Branch:
Lot No. 1-65, Tingkat 1,
Kluang Mall,
86000 Kluang,
Johor, Malaysia.
07-7763878
azurepurewater@yahoo.co.uk
Vitamin C Shower Head
Parts and Accessories --- Shower Filter ---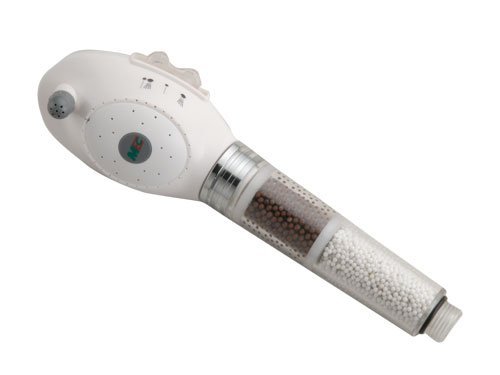 Do you suffer from?

Dry, itchy skin... Decolorized hair... Dry and brittle hair... Lung and eye irritation... According to scientific studies, chlorine absorption increases cancer risks.

The High Output Shower Filter will reduce chlorine in your shower and leave your skin and hair smooth and supple. In addition, your lungs will be protected.

Eliminates smelly odor.
Prevents skin aging and wrinkles caused by chlorine, letting you regain.
Slippery and white and soft skin.
Deep cleansing of dandruff.
Reduce hair loss. Prevents boldness.
New Chlorgon Media for better chlorine removal.
High Output Massaging action (optional) - great for sore and tired muscles.
Reduces chlorine, lead, dirt and odors.
For extra dirty water, the filter cartridge can be reversed to remove dirt.