Azure Purewater Marketing Sdn.Bhd.
541, Jalan Mersing,
Kluang Baru,
86000 Kluang,
Johor, Malaysia.

07-7728868 / 7742868

07-7768878

Branch:
Lot No. 1-65, Tingkat 1,
Kluang Mall,
86000 Kluang,
Johor, Malaysia.
07-7763878
azurepurewater@yahoo.co.uk
Shower Filter
Parts and Accessories --- Shower Filter ---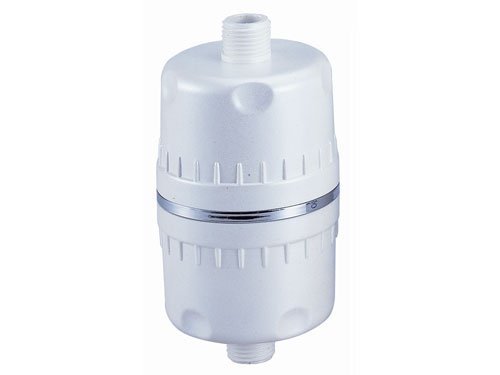 SHOWER FILTER
Features :
Trendy design,combines the ease and convenience of showering with filtered water.

Do-it-yourself,easy to install system.

Fits most shower heads and heater units.

Easy cartridge replacement with affordable maintanance.

Easy to backwash by operating in either direction as reverse to ensure balanced filtration.
Advantages :
Effectively removes chlorine,heavy metals and sediments from the tap.

Less risk for absorption and inhalation of toxic and dangerous chemical.

Helps balance of water pH,providing both enhanced in health and beauty effect.
Filtration Media :
KDF Media

ECO 80 Japan-Technology FIR Energy Stone

Calcium Solfite ( Made in japan )

Weight : 450 gm

Filtration Capacity : about 12,000 litres / 1 year