Azure Purewater Marketing Sdn.Bhd.
541, Jalan Mersing,
Kluang Baru,
86000 Kluang,
Johor, Malaysia.

07-7728868 / 7742868

07-7768878

Branch:
Lot No. 1-65, Tingkat 1,
Kluang Mall,
86000 Kluang,
Johor, Malaysia.
07-7763878
azurepurewater@yahoo.co.uk
10;quot; RO Housing Filter - Clear
Housing Filter --- Housing Filter ---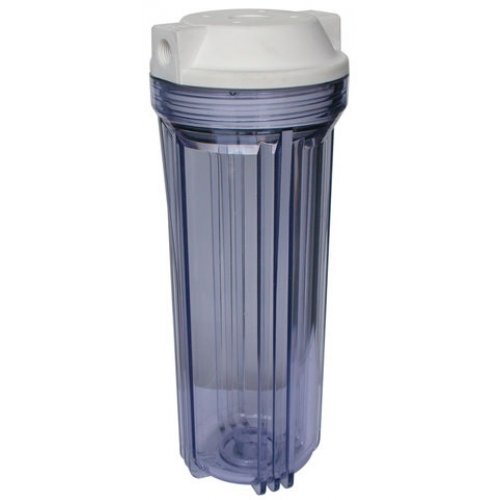 10 " RO Housing - Clear
RO housing of point of entry (POU) systems are typically installed on a RO main water line, trapping sediment before it enters the RO system water supply Investing in a RO filter will help protect clothes, fixtures and toilets against unsightly stains caused by iron and rust particles.
It will protect and ectend the life of your appliances by removing sand, silt, scale and other particles.
Reduces dirt, sand, and silt,.

Tough, durable, thick-walled clear housing.

Equipped with pressure relief button.

Service flow rates of up to 15 GPM @ 60 psi